Back to news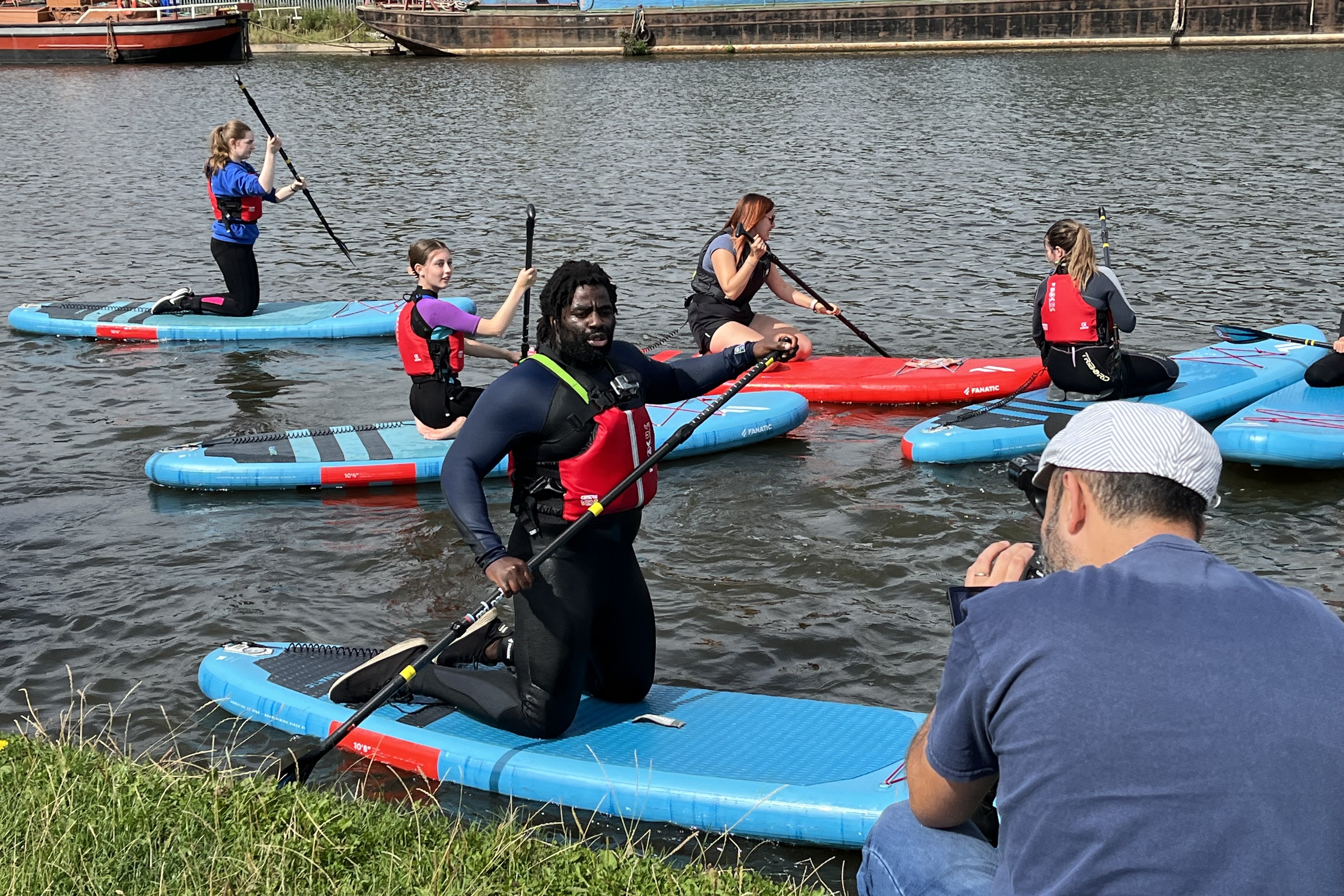 Paddlesports on the air
30th August, 2022
Our NLS Goole Paddlesports day was so much fun but turned into a special occasion with the visit of Kofi and Producer Dave from Radio Humberside.
As part of his 'Class of the Week' feature, Kofi relished the opportunity to take to the water on the Stand Up Paddleboard (SUP). Quickly moving from kneeling to standing, encouraged by the group and coached by Ali and Sophie, the instructors for the day from 'Zoetic Outdoors', Kofi loved every second, (even his time in the water!).
It was great to spotlight the benefits of paddlesport for people, all ages and abilities and also to show off a beautiful space in Goole.
We also chatted about water safety, the dangers of cold water shock and the safe use of the Aire and Calder Navigation for paddlesport.
Our Goole Paddlesports NLS are pop-up tasters, they are staffed mainly by volunteers and qualified instructors lead the session, for more information email liz@revivechurch.co.uk or contact us by clicking here.
With thanks to Mike Ryder Coaching and Zoetic Outdoors for instruction and advice.